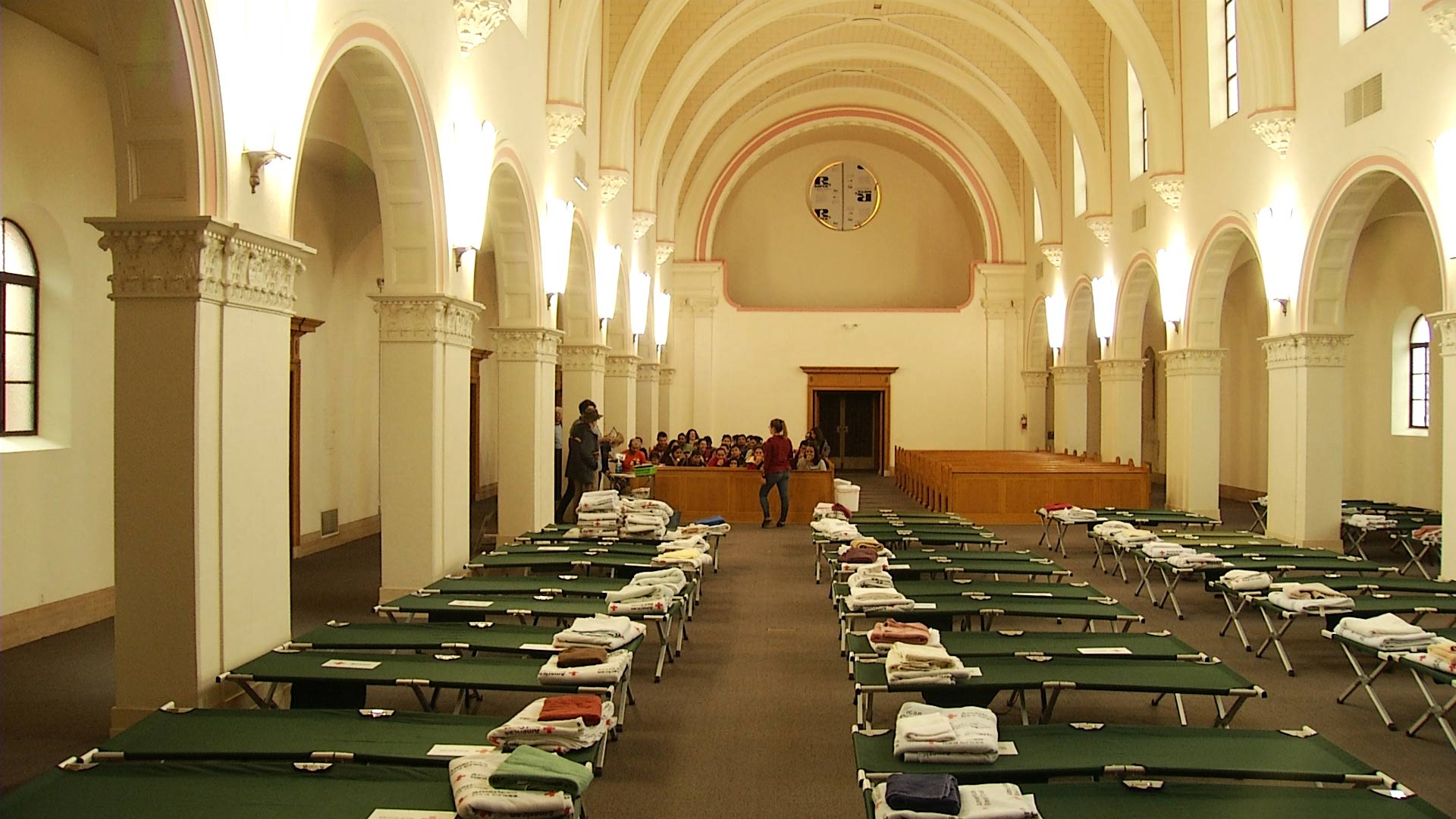 Rows of cots are set up inside the Benedictine Monastery in February 2019. The monastery served as a temporary shelter for migrant families seeking asylum.
AZPM Staff
Pima County Administrator Chuck Huckelberry is expected to ask Governor Doug Ducey for the state to pay to transport asylum seekers from Ajo to Tucson.
The county contracted with a transportation company to bring the asylum seekers to Tucson from Ajo after the U.S. Border Patrol began dropping people off in the small town in western Pima County.
Once in Tucson, the asylum seekers are taken to Casa Alitas, run by Catholic Community Services, before heading to their sponsors across the country.
Newly elected Pima County Supervisor Matt Heinz said he is not hopeful that money will come quickly from the state.
"Honestly, I have to say in my, not I guess more than 100 days now, I've been pretty surprised about how difficult it is to work with the state," said the former state lawmaker from Tucson.
Heinze said in recent days the number of asylum seekers needing transportation has dropped.
"It had been 9 or 10 days where there had been zero migrants dropped off by Customs and Border Patrol at that point," Heinz said.
Heinz said earlier, the county had been picking up asylum seekers dropped off in Ajo twice a day in groups numbering 15-30 people.
Huckelberry's office said the county does not plan to ask for the National Guard to help transport the asylum seekers.
On Tuesday, Governor Doug Ducey declared an emergency in Pima and five other counties due to increasing numbers of apprehensions along the U.S.-Mexico border. That declaration let him activate the National Guard.
Pima and Santa Cruz counties did not request any help from the National Guard.
Ducey said, on Wednesday, that troops will initially be sent to Yuma.