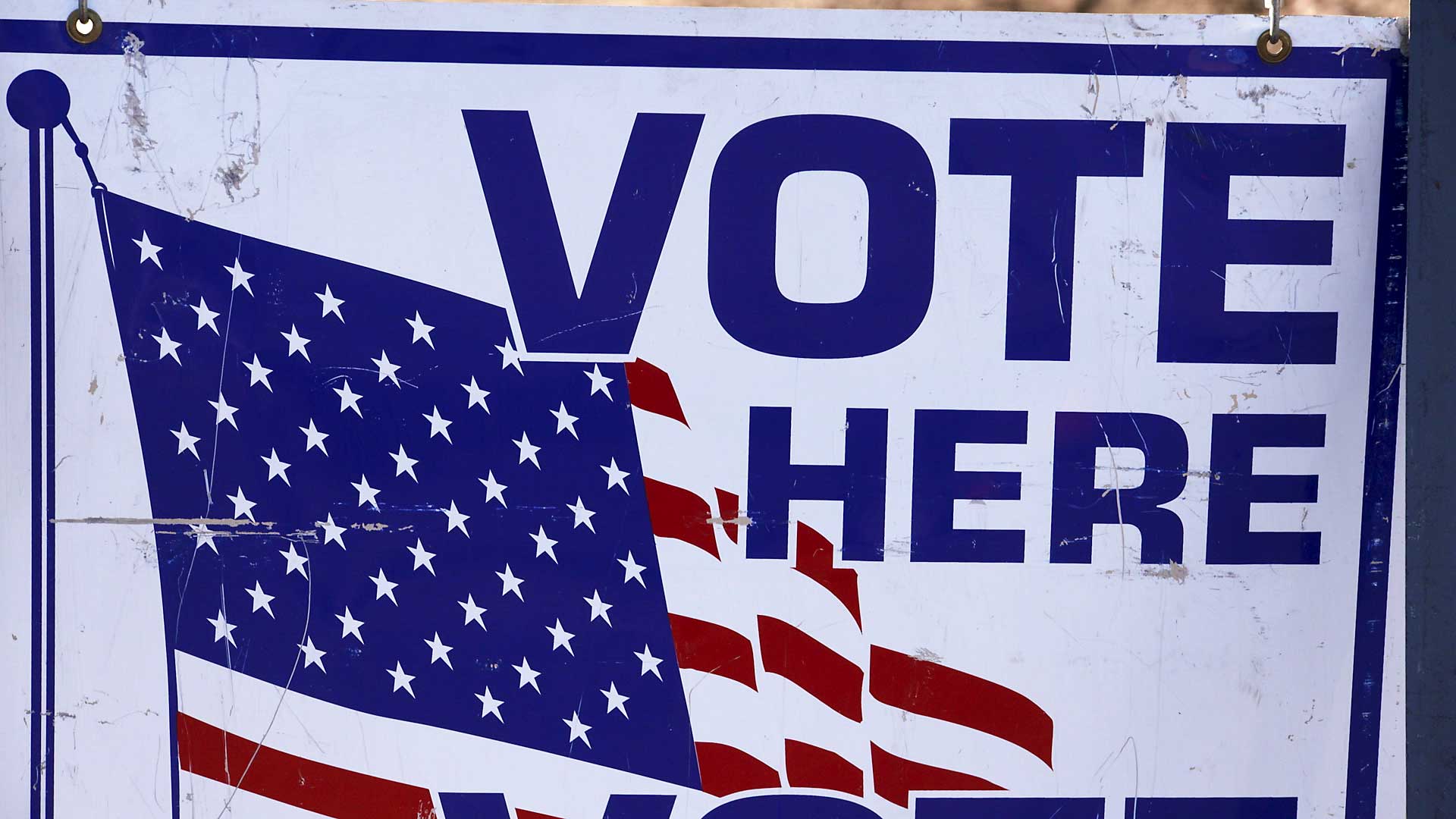 A vote here sign outside of a polling place in Tucson. November 2020.
John DeSoto/AZPM Staff
Only registered voters in City of Tucson wards 3,5, and 6 can cast ballots in the primary election.
The vote is conducted by mail, but if you have not sent in your ballot or want to vote in person you can do so at a handful of locations across the city on Election Day.
All of the in-person voting locations are open from 6:00 a.m. to 7:00 p.m. on Election Day. Ballots can be dropped off at the Pima County Recorder's Office between 8:00 a.m. and 5:00 p.m.
All ballots must be received by the City of Tucson Clerk's office no later than 7:00 p.m. on Election Day.
If you choose to vote in person, you must wear a mask. If you do not have a mask one will be provided for you.
More information: Tucson City Clerk
City of Tucson Voting Locations
Donna R. Liggins Recreation Center - 2160 N. 6th Ave.


El Pueblo Senior Center -101 W. Irvington Road

Parks and Recreation – 900 S. Randolph Way

Tucson City Clerk Elections Center – 800 E. 12 St.