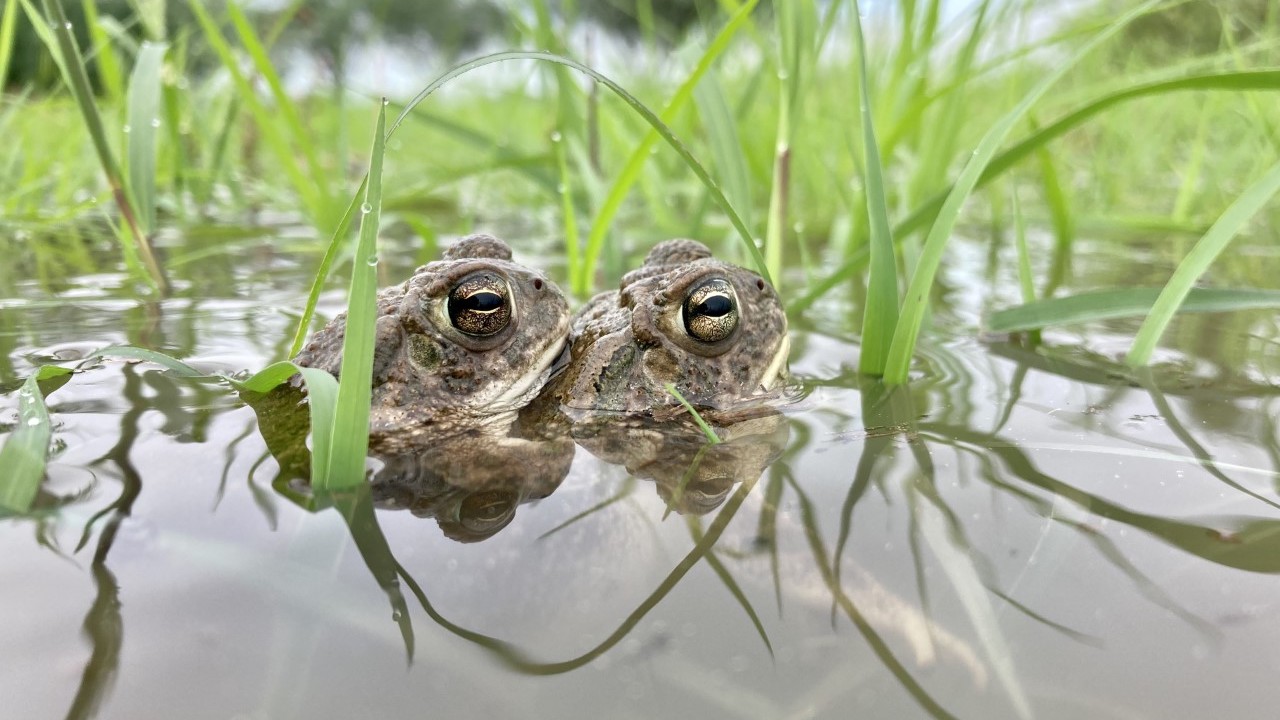 Mated pair of Great Plains toads (Anaxyrus cognatus) in the floodplain of the Santa Cruz River.
Photo by Michael Bogan
Featured on the September 2nd, 2021 edition of ARIZONA SPOTLIGHT with host Mark McLemore:
The significance of monsoon rainfall to the ecosystem of the Sonoran Desert can't be overstated. Biologist Michael Bogan reminds us that this vital seasonal resource that benefits so many native plants and animals will also benefit the invasive species that threaten them, including buffelgrass and bullfrogs. Tony Paniagua talks to Michael Bogan about his enthusiasm for exploring the wilderness this time of year.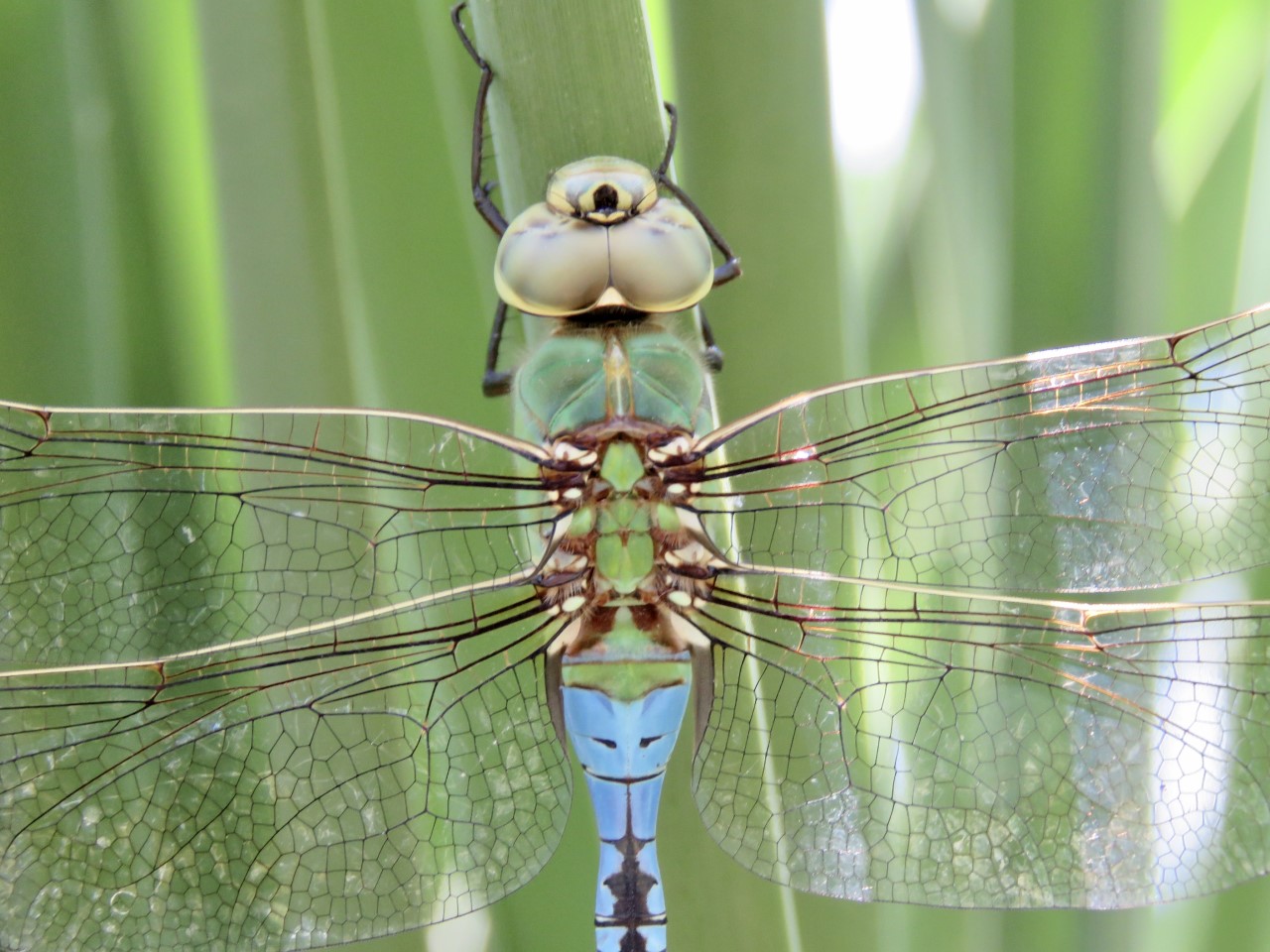 Common green darner (Anax junius) perched on some of the new cattails growing along the Santa Cruz River Heritage Project.
Photo by Michael Bogan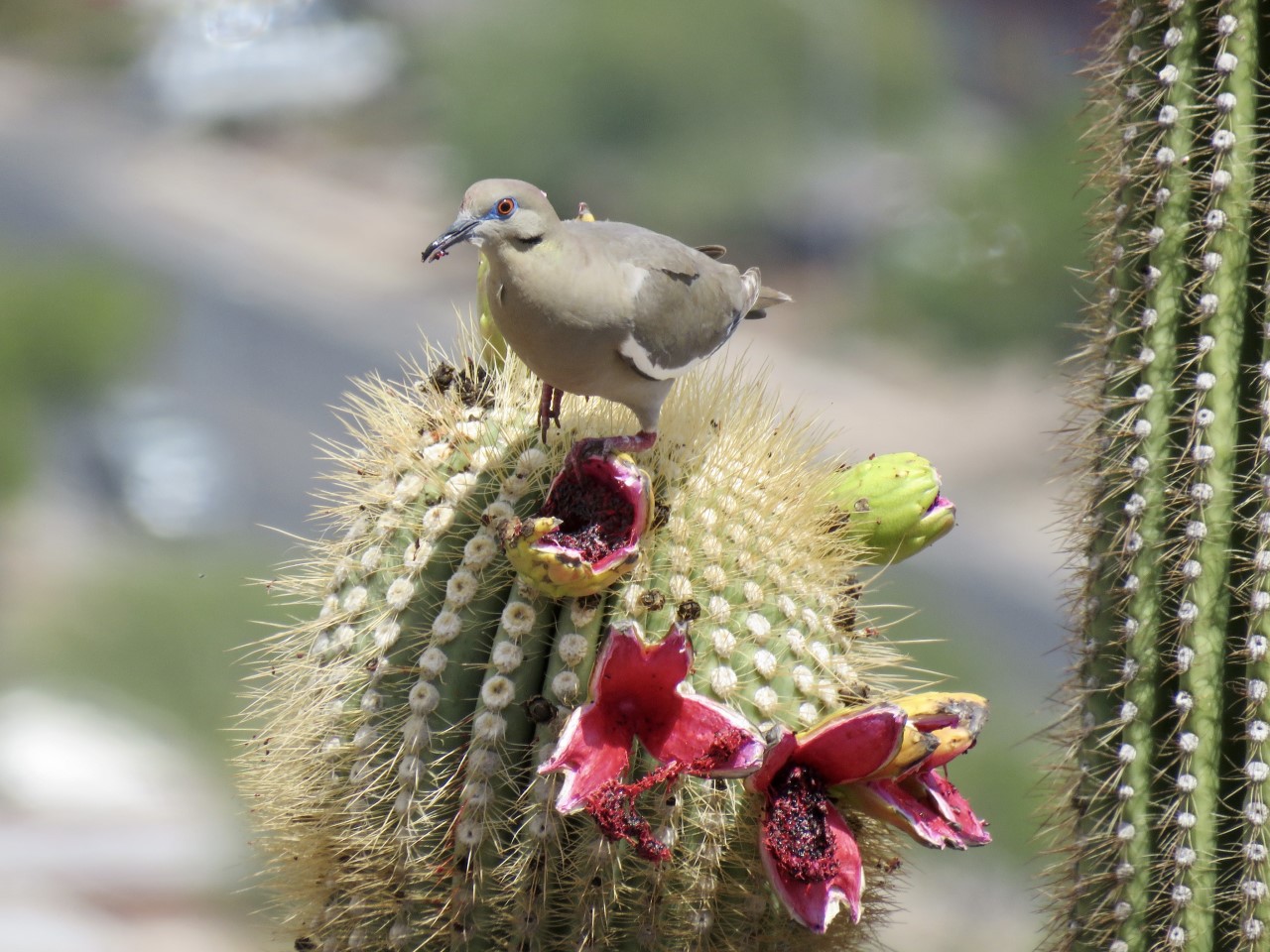 White-winged dove enjoying ripe saguaro fruits on Sentinel Peak.
Photo by Michael Bogan
And... in the early 1970s, a rock band called Fanny found success in the U.S. and the U.K., blazing a trail for other women in music including The Runaways, The Go-Gos, and Bonnie Raitt. A new documentary called Fanny: The Right to Rock tells their story. Mark interviews Fanny drummer and Tucson resident Alice de Buhr about the band's surprisingly influential career, and the resurgence of interest in their music. Through June 27th, 2021, the documentary Fanny: The Right to Rock is available for streaming at Frameline.org, before the film heads into wider VOD release. To listen to Alice de Buhr's podcast "Get Behind Fanny", and keep up with all things Fanny-related, you can visit FannyRocks.com.
Fanny: "Blind Alley" (1971) from Beat-Club (German TV) complete
"Fanny: The Right to Rock" trailer