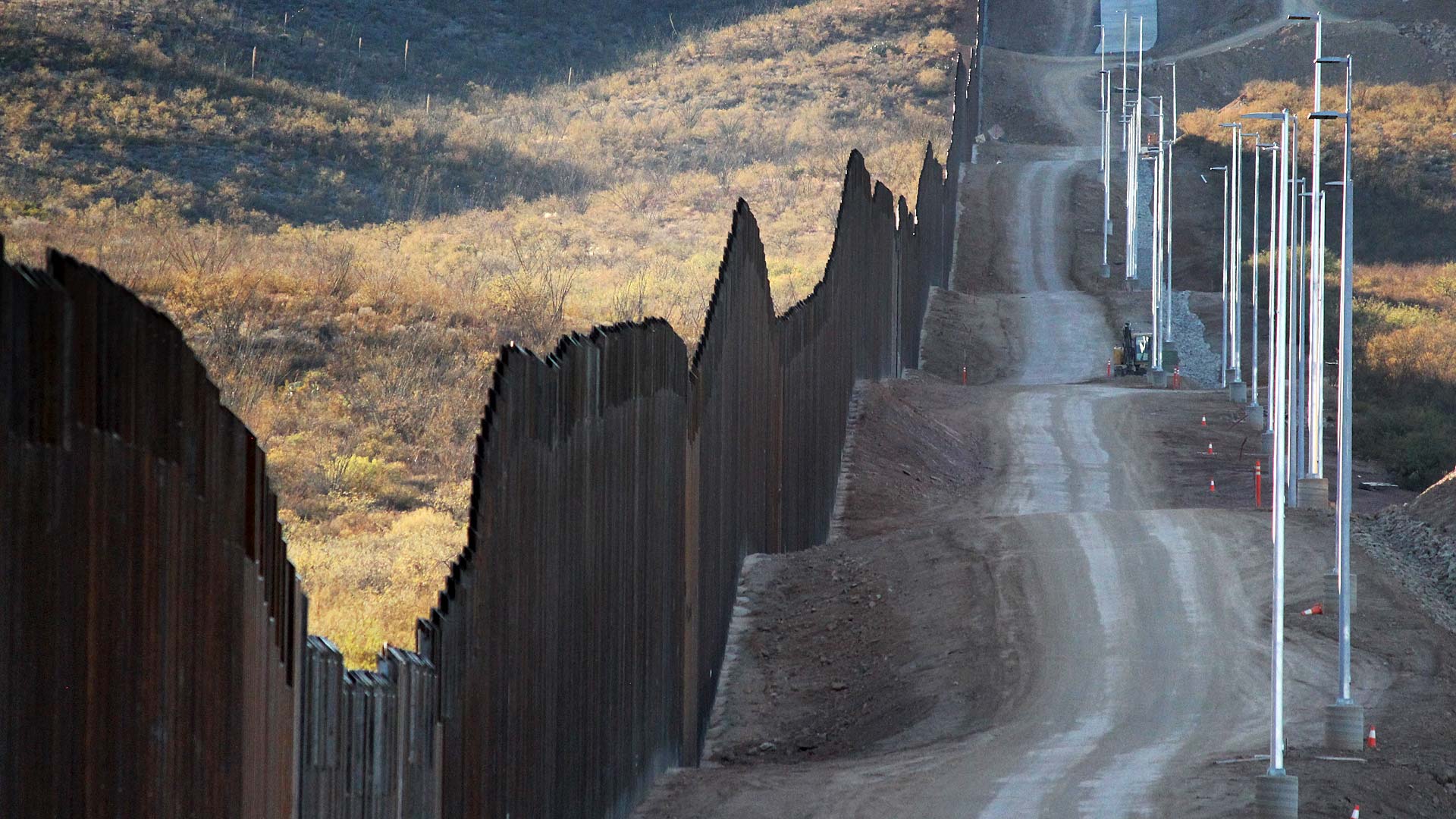 A stretch of border fencing east of Douglas constructed as part of President Trump's initiative to erect a taller wall along the southern border. November 2020.
Lorraine Rivera
A coalition of nearly 70 human rights organizations co-signed a letter to President Joe Biden this week asking his administration to adopt a climate-focused approach to the border.
More than 160 sets of human remains have been found in the Arizona desert so far this year, according to a count by the advocacy group Humane Borders, a number that's on pace to set a new record.
"We're seeing that more and more people are dying because of being exposed to the elements," said Vicki Gaubeca, of the Southern Border Communities Coalition, one of the groups that signed on to the letter.
Gaubeca said this is happening as climate change is affecting Central America, where severe hurricanes devastated communities late last year and pushed more migrants to travel north. At the same time, she said U.S. border policy is pushing people into more remote and dangerous crossings.
"And it just seems to get worse every year. We're seeing migrants drowning in the Pacific, migrants dying in the deserts," she said.
In their letter, Gaubeca's group and others cite a case last month in which Border Patrol agents near Yuma found a 2-year-old boy alive next to his mother and 10-year-old sister's bodies. Amid desert temperatures that soared to 119 degrees, autopsies from the Yuma County Medical Examiner's Office found their deaths were heat-related.
Gaubeca said deaths have been on the rise since the implementation of Prevention Through Deterrence, a U.S. policy forged under the Clinton administration in the 1990s that sought to reduce unauthorized crossings by increasing border militarization in urban border crossings. As border infrastructure has increased, so have the number of deaths, she said. Her group has documented 11 incidents in which migrants died falling from the border wall this year. It's more than double the number in 2020.
Gaubeca's group and others are advocating for safeguards like water stations at ports of entry and non-enforcement-related task forces to rescue migrants in peril.