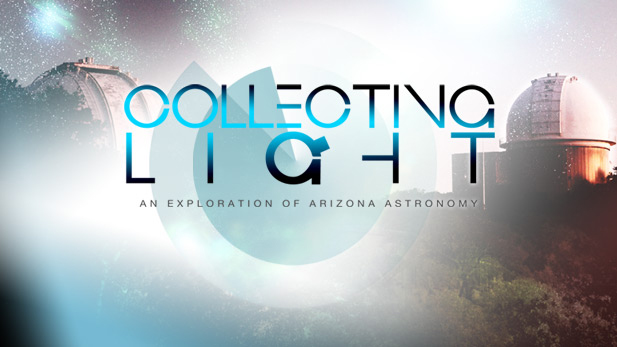 PBS
Astronomy is big in Arizona, especially here in Southern Arizona, as a science, popular attractions, amateur astronomers and of course, big business.
This special five-part radio series, hosted by Arizona Public Media's Mark Duggan, looks at the past, present and future of astronomy here in Arizona. Along the way we'll meet professional astronomers in their 'native habitat', that is, at their telescopes. The series will explore how the state became a vibrant epicenter for the science, and the economic impact of the varied businesses that have grown over the years.
Many of the famous local optic facilities will be featured including the Mayall Telescope at Kitt Peak, the Multiple Mirror Telescope (MMT) at Mount Hopkins, the Stewart Observatory Mirror Labs, and two telescopes at the Lowell Observatory.
Monday, May 21st
The Popular Science of Public Observatories
Public viewing, astronomy education and outreach in Arizona
Tuesday, May 22nd
A Century of Stargazing
The history of astronomy in Arizona.
Wednesday, May 23rd
The Age of the Giant Telescope
A look at increasingly large telescopes.
Thursday, May 24th
Dark Skies, Bright Future
The economic impact of astronomy and the importance of dark skies.
Friday, May 25th
Tomorrow, We See Further
How Arizona is the fore-front of new astronomy
Collecting Light airs on NPR 89.1 FM/1550 AM, Monday through Friday, May 21st – 25th at 6:30 a.m. and 8:30 a.m. (On Friday, May 25th it will air only at 6:30 a.m.)
More about Collecting Light available online.