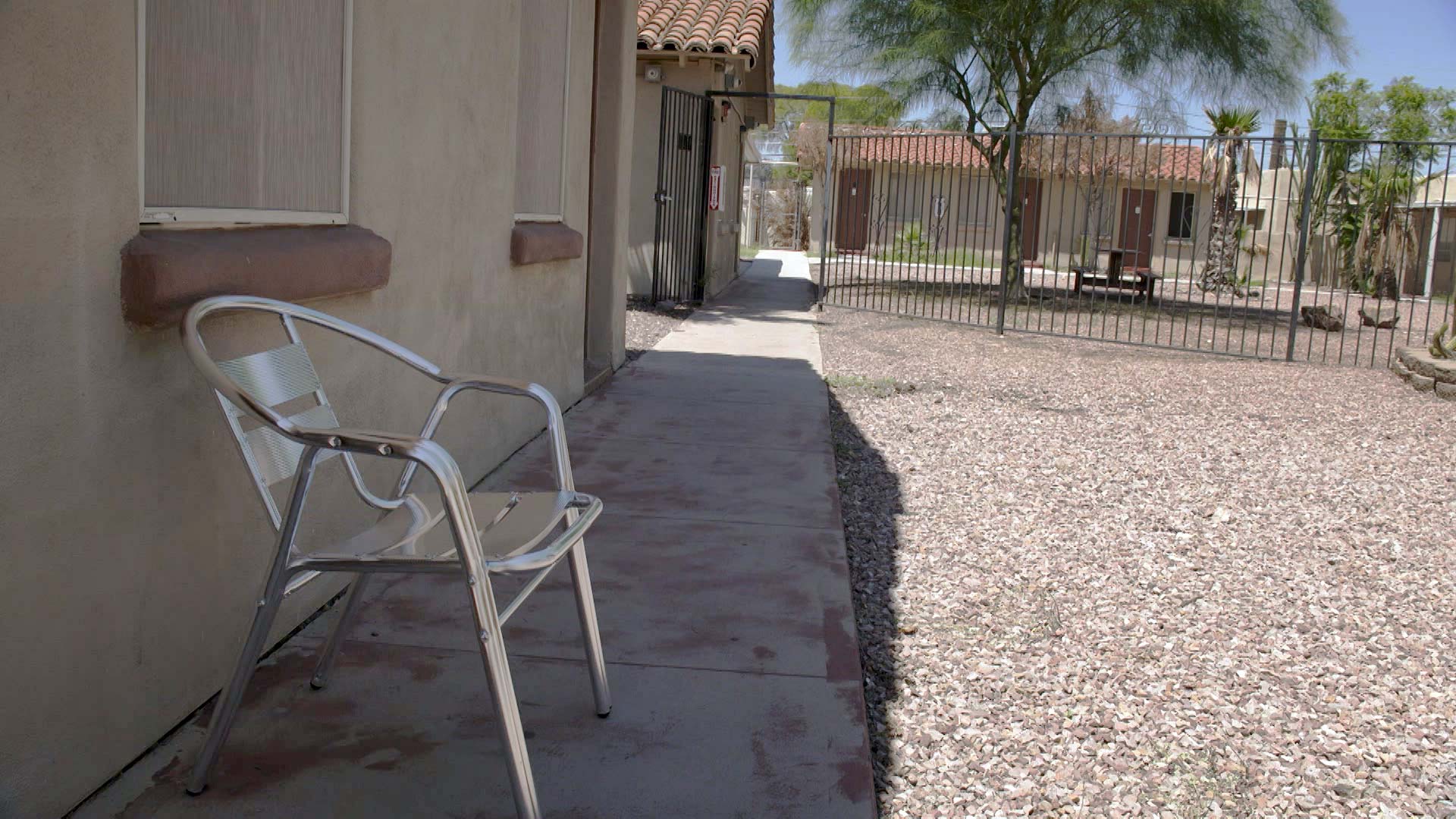 An empty chair outside of a former motel on North Oracle Road that the city of Tucson purchased and transformed into bridge housing for people experiencing homelessness. August 2021.
Robert Lindberg/AZPM Staff
Old Pueblo Community Services is breaking ground today on their new building, the Center for Housing First. The almost $3 million dollar project is aimed towards helping fight homelessness through a housing first model.
The facility will consist of two buildings and be used as a centralized operation for what they currently do. Services like an employment center and an outpatient behavioral health center will be among the programs that will be headquartered there. The expansion will help them serve 40% more homeless households.

CEO Tom Litwicki says that the organization aims to help those who are at high risk and are not accepted into shelters.
"If people have their basic needs met, if they get off the streets, and they've gotten shelter, a locked door, and they can clean themselves and have food, then within a few days, they can start thinking straight, and we can start working on the other things," Litwicki said.
Over the last five years, the organization has moved more than 3,500 households out of homelessness and into an apartment of their own.
The first building is projected to open on June 1st next year, and the second in 2024.