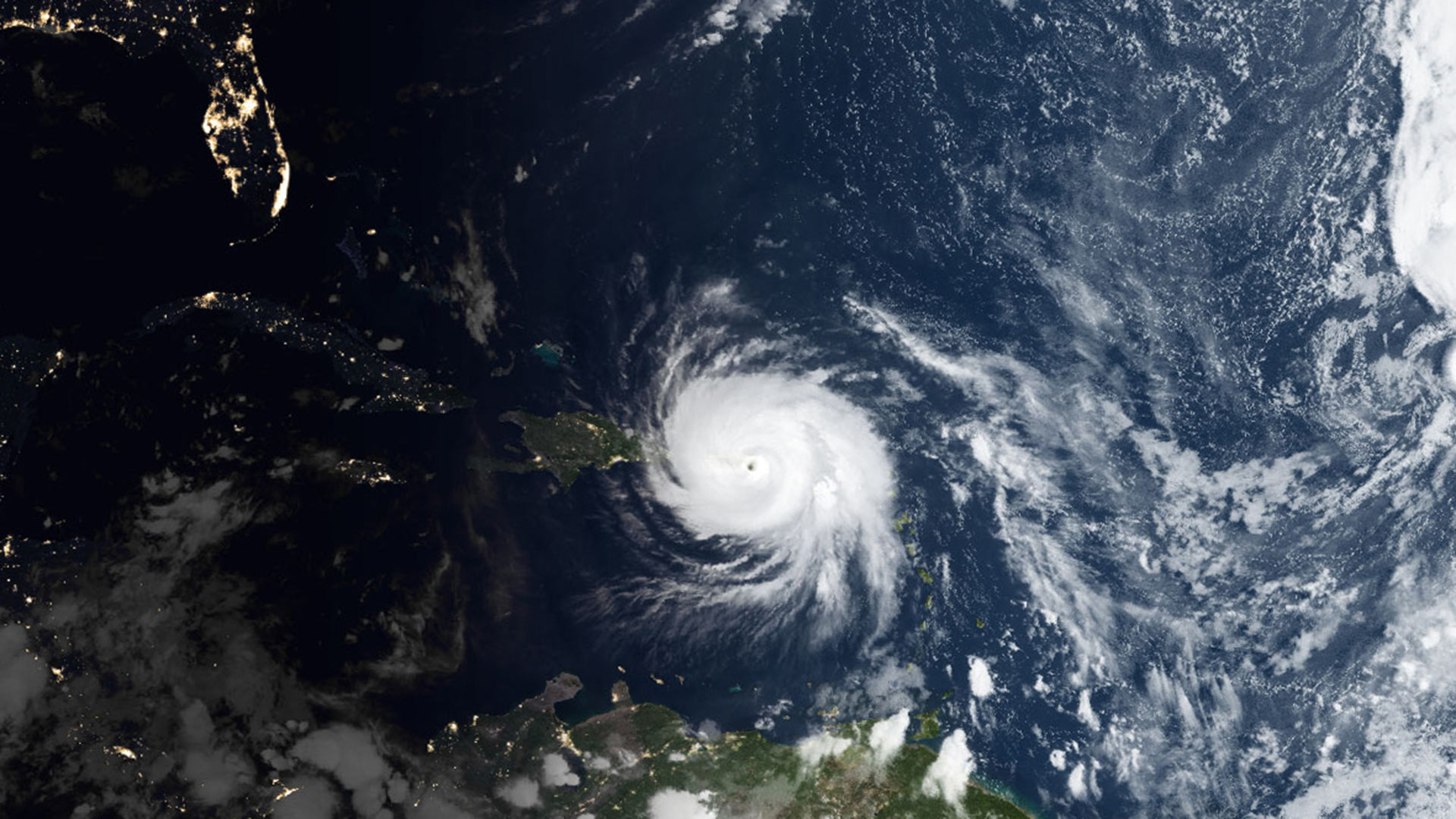 Hurriane Maria in the Caribbean approaching Puerto Rico, September 2017.
NASA
A drone produced by Raytheon Missile Systems in Tucson collected critical data during Hurricane Maria that was immediately used by hurricane forecasters as the storm churned off the Florida coast.
The National Oceanic and Atmospheric Administration acquired seven of the unmanned aerial vehicles days before Hurricane Maria intensified and moved into the Caribbean before turning north to skirt the U.S. Atlantic coast.
NOAA research meteorologist Joseph Cione launched six of the vehicles last Friday, Saturday and Sunday from a P-3 aircraft, a plane commonly used to track hurricanes. The "Coyote," as the drone is called, can fly into a storm and make continuous readings for up to an hour.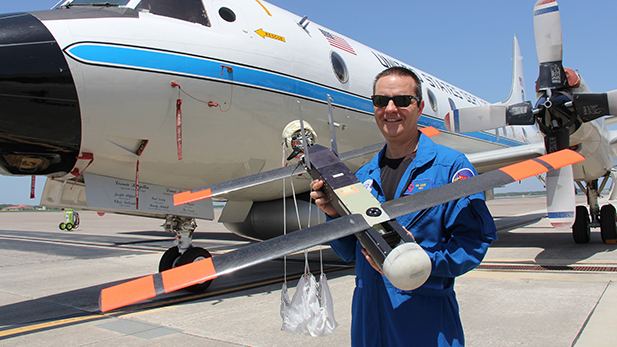 Hurricane researcher Joe Cione is leading NOAA's effort to use the Raytheon-produced Coyote unmanned vehicle with a P-3 aircraft to collect weather data to improve hurricane forecasting.

NOAA
"The Coyote has the ability to measure pressure, atmospheric pressure, temperature, winds, humidity and also sea-surface temperature, and that's what we measured while we were out there," Cione said.
The Coyote — 13 pounds with a 5-foot wingspan — also provides NOAA's National Hurricane Center with readings of the maximum winds in a storm, something that can only be observed from inside a storm. That data can be used to predict storm surge and severity.
Cione said data collected by the Coyotes were used in the hurricane center's periodic hurricane forecast updates over the weekend.
The observations from the center of the storm can help paint a picture of the physics of a storm to help forecast future hurricanes, he added.
"If we can understand how the physics works down there, how the science actually works in this rarely observed region, then we can improve the computer models that predict the intensity of these storms, because right now we're not very good at predicting the intensity of hurricanes," he said.
The Coyote vehicle was originally designed for military uses by Advanced Ceramics Research. Raytheon acquired the system several years ago.