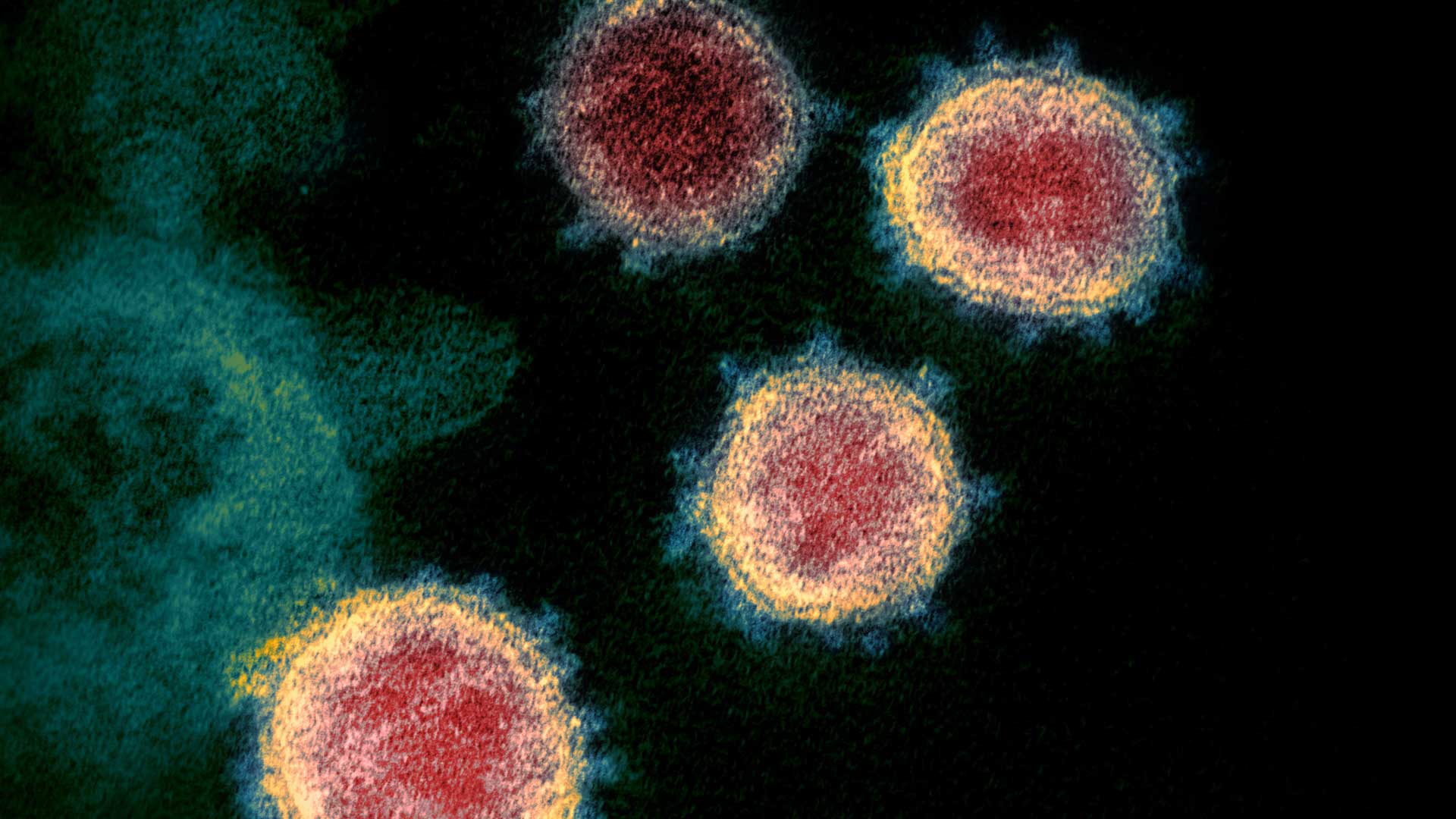 This transmission electron microscope image shows SARS-CoV-2—also known as 2019-nCoV, the virus that causes COVID-19—isolated from a patient in the U.S.
NIAID-RML
State health officials reported 2,222 new cases of COVID-19 across Arizona on Wednesday and 26 new deaths.
About 51% of Arizona's population is fully vaccinated, a lower rate than the national average of about 54%, according to data collected by Johns Hopkins University.
While the vaccination rate is higher in Pima County, where about 56% of residents are fully vaccinated, health officials say the rate is increasing too slowly.
"The way out of the pandemic is for us to get an aggressive vaccination schedule where people seek vaccination at a rate that allows a number to go from 65% to 70%," said Dr. Theresa Cullen, director of the Pima County Health Department. "Right now, on average, we are seeing .1% to .2% increase in those numbers. So, if you think about that, every 10 days, we'll go up one percentage point. To go up five percentage points will take 50 days."
Meanwhile, Banner Health's chief clinical officer said hospital admissions due to COVID-19 have started to stabilize at its facilities.
But Dr. Marjorie Bessel said the number of patients in the hospital system's ICU beds remains above last summer's peak.
"Currently, we are caring for 522 ICU patients. ICU utilization across Banner Arizona's hospitals did increase over the last 24 hours. Just as comparison, our peak ICU occupancy during the 2020 summer surge was 484. So we are well above that today," Bessel told reporters on Wednesday.
Credit: Nick O'Gara/AZPM. Sources:
The New York Times
, based on reports from state and local health agencies, Census Bureau. Case reports do not correspond to day of test.