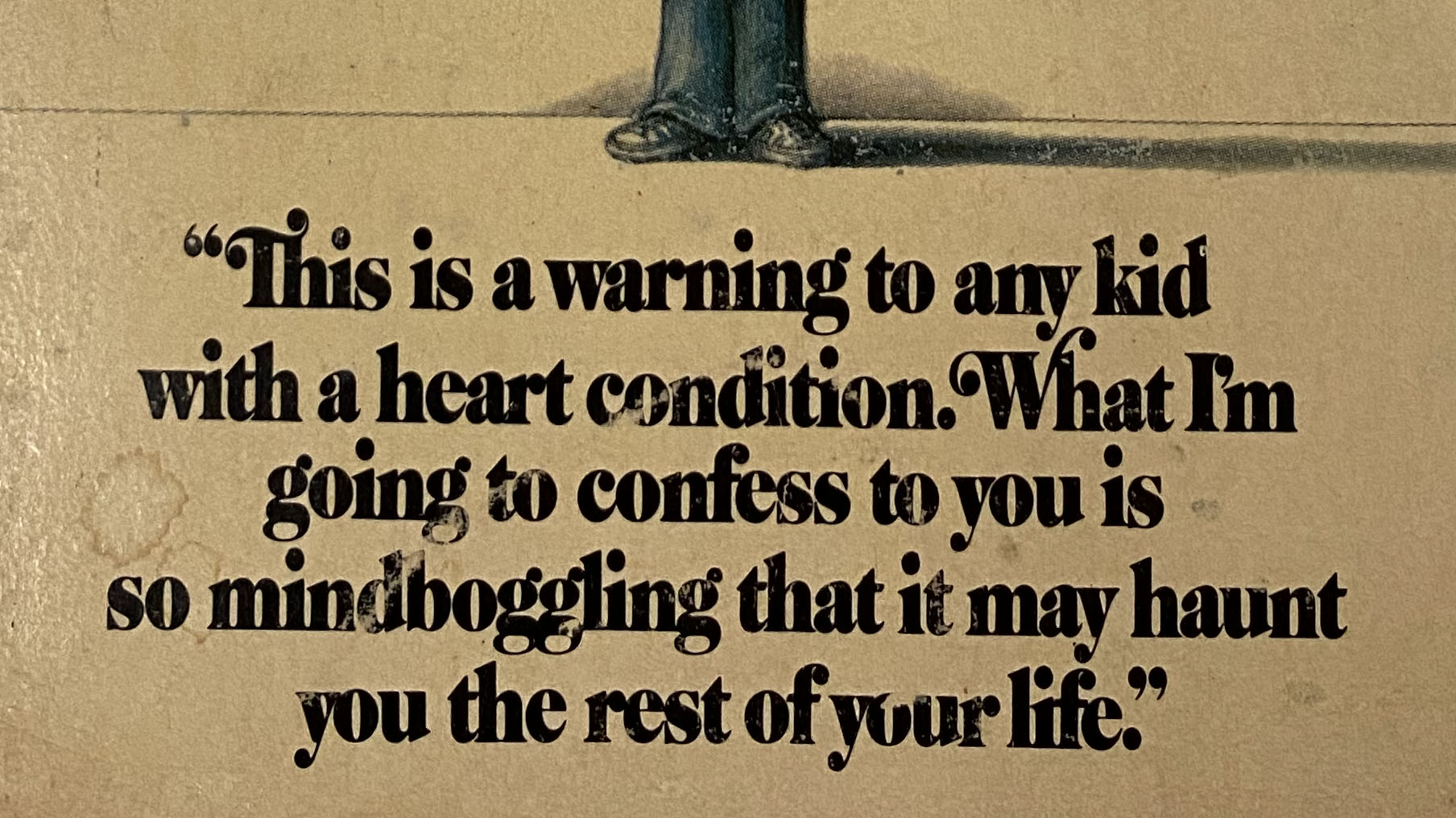 The front cover blurb for "Confessions of a Teenage Baboon", by Paul Zindel. Published in 1977.
Featured on the September 9th, 2021 edition of ARIZONA SPOTLIGHT with host Mark McLemore:
In 1967, author S.E. Hinton's novel "The Outsiders" became a blueprint for an era of socially conscious fiction that followed, largely centered on the secretive life of the American teenager. On this week's special edition of Arizona Spotlight, Mark and his three guests take a closer look at what books like The Chocolate War, I am the Cheese and Confessions of a Teenage Baboon have to say to readers today. Explore a few of the stories - originally published in paperback - that were treasured by curious teens, decades before "screen time" became the norm.
From left to right, authors Juanita Havill, Ann Angel and A.S. King. Each has a background in writing for all ages.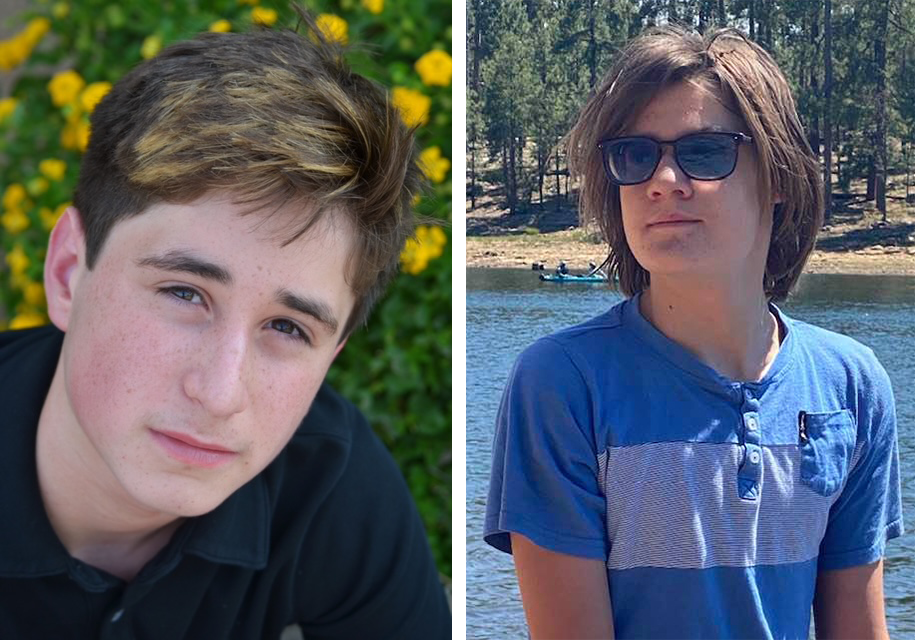 Ben (left) and Henry, who both volunteered to read excerpts from classic 1977 young adult novels. Both are participants in the Youth Center at Literacy Connects in Tucson.

courtesy Literacy Connects
Special thanks to guest authors A.S. King (who convinced me to do this show), Ann Angel & Juanita Havill, and also to Sharon O'Brien & Dallas Thomas from Stories That Soar!, and Ben and Henry from the Youth Center at Literacy Connects.
BONUS: Juanita Havill, a writer and poet who lives in Sonoita, shares an excerpt from her 2008 book for young readers called Grow, a Novel in Verse. Meet Berneetha, a real force of nature, who teams up with Kate, a deep-thinking twelve-year-old neighbor, to embark on a friendship, and a plan to beautify their street.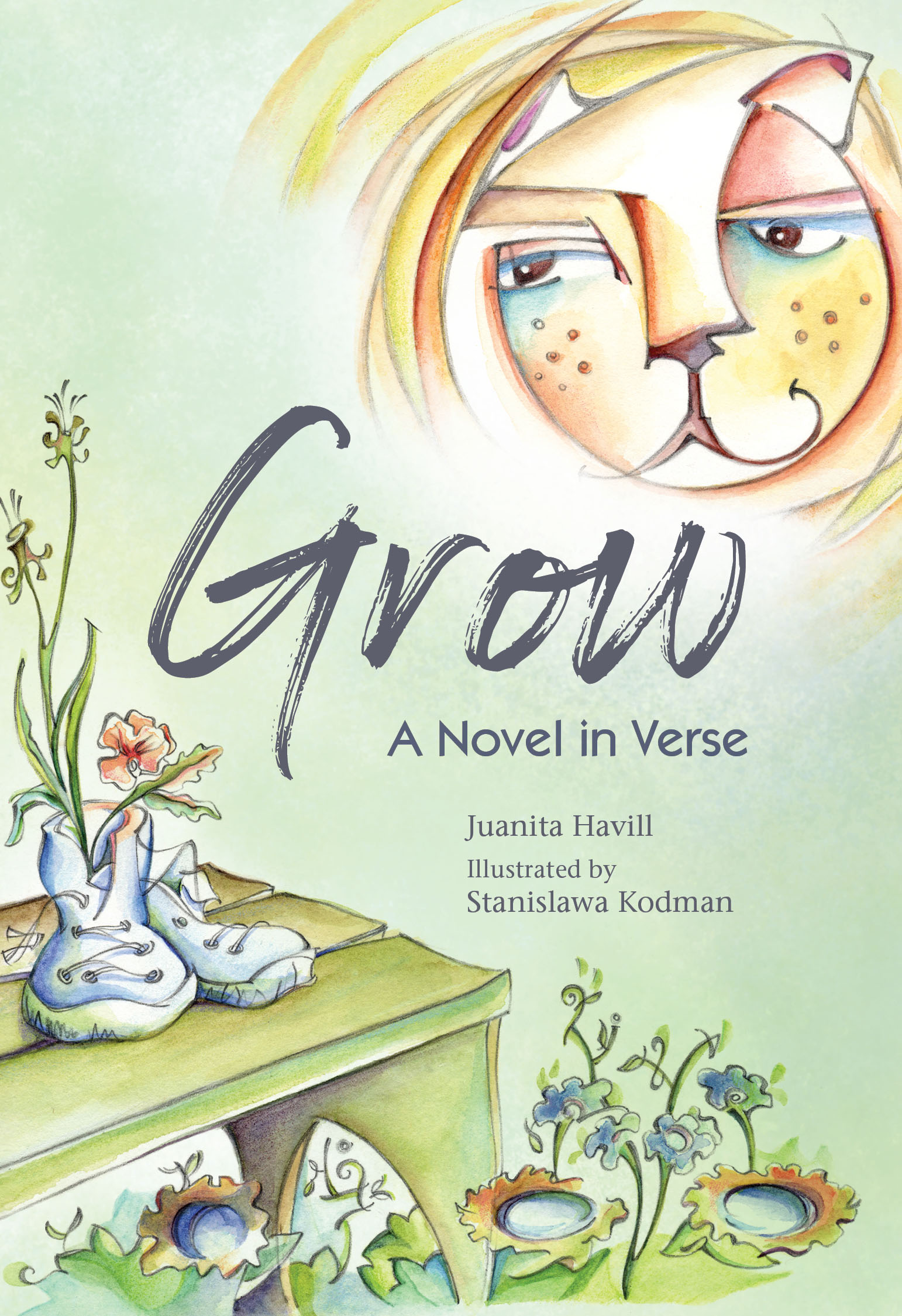 The cover of "Grow, A Novel in Verse", for young readers. Written by Juanita Havill, with illustrations by Stanislawa Kodman, published in 2008 by Peachtree.

courtesy Peachtree Publishing Company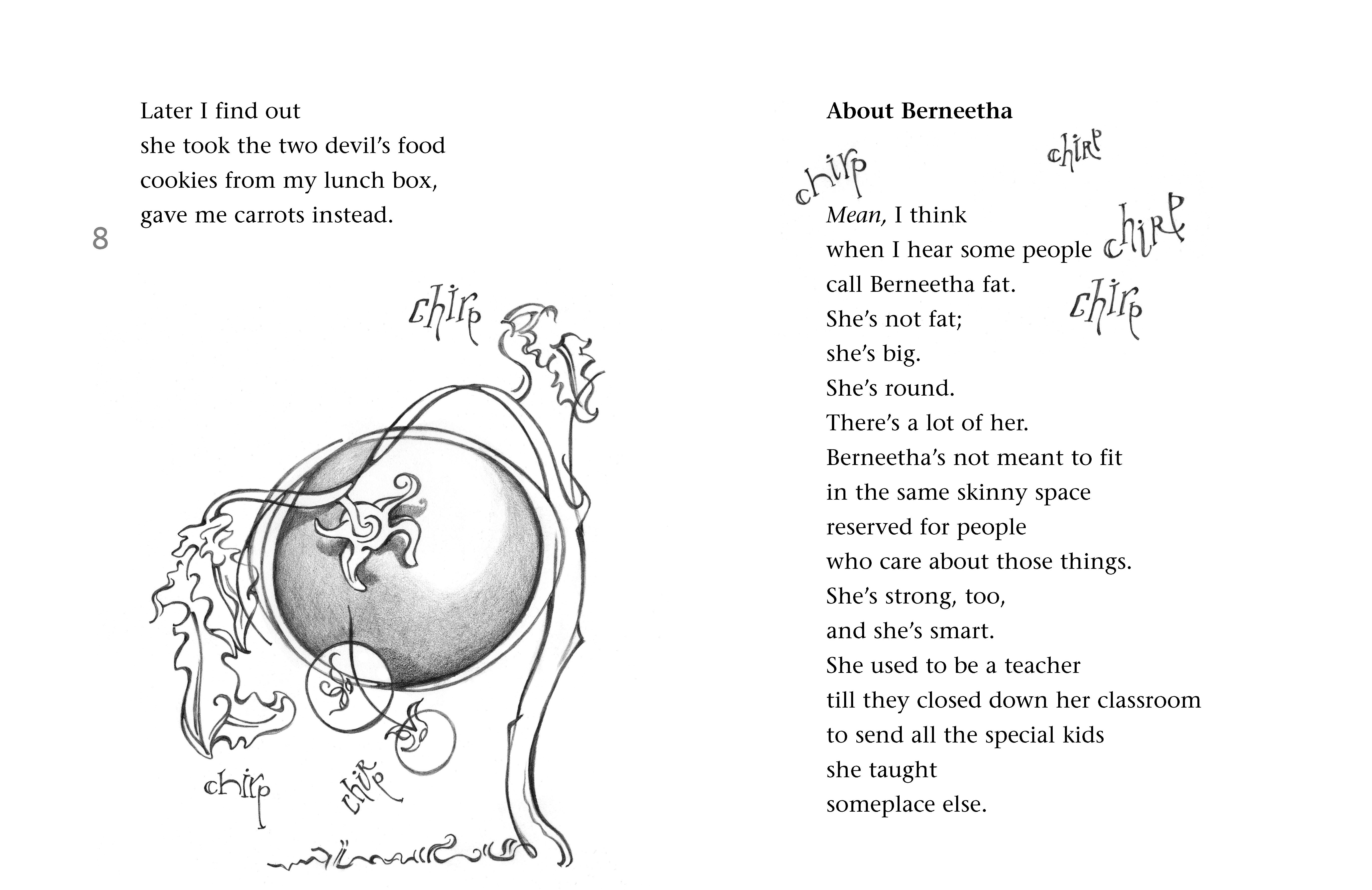 VIEW LARGER Interior pages from "Grow, A Novel in Verse", for young readers. Written by Juanita Havill, with illustrations by Stanislawa Kodman, published in 2008 by Peachtree.

courtesy Peachtree Publishing Company