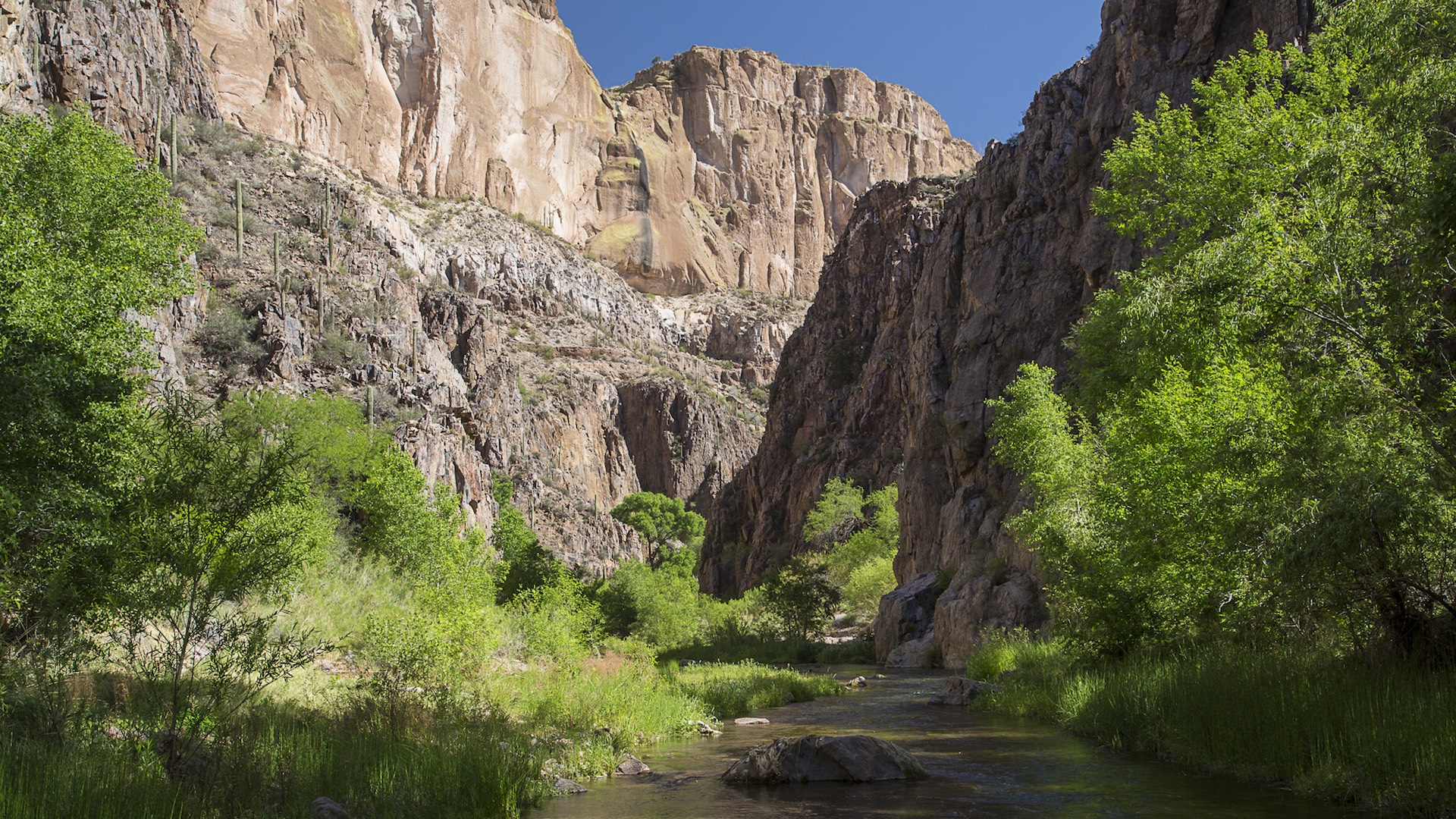 The Aravaipa Canyon Wilderness west of Safford.
Bureau of Land Management photo by Bob Wick
A private ranch near the Aravaipa Canyon Wilderness is now in public hands, opening up thousands of acres for hunters and hikers.
Just a few years ago, a private company was eying the Cross F Ranch west of Safford as a site for testing weapons.
"A lot of people didn't think that was such a good idea as far as being good for wildlife and public access," said Michael Patrick, senior project manager at the Trust for Public Land.
The organization bought the ranch and conveyed its more than 3,000 acres of private land to the Bureau of Land Management and the U.S. Forest Service.
The area connects Aravaipa Creek and the Aravaipa Canyon Wilderness to the west with the Santa Teresa Mountains and Santa Teresa Wilderness to the east.
The organization also assigned grazing leases from the Cross F Ranch on over 19,000 acres of federal and state land to Kathy Sergent, a rancher and former researcher for the state Department of Game and Fish.
"As we plan for Arizona's future we need to save blocks of undeveloped land, for the wildlife and the people," Sergent said in a statement.
The area also includes the ghost town of Aravaipa, north of Klondyke. The Bureau of Land Management said it will work with the Graham County Historical Society to interpret the mining town.
Patrick said the move not only opens up thousands of acres to recreation — areas that had been locked off to the public — but also preserves a migration corridor for desert bighorn sheep and other wildlife while also protecting the watershed for Aravaipa Creek.
"By protecting that land from future mining or development, we're able to protect that water supply as well," he said.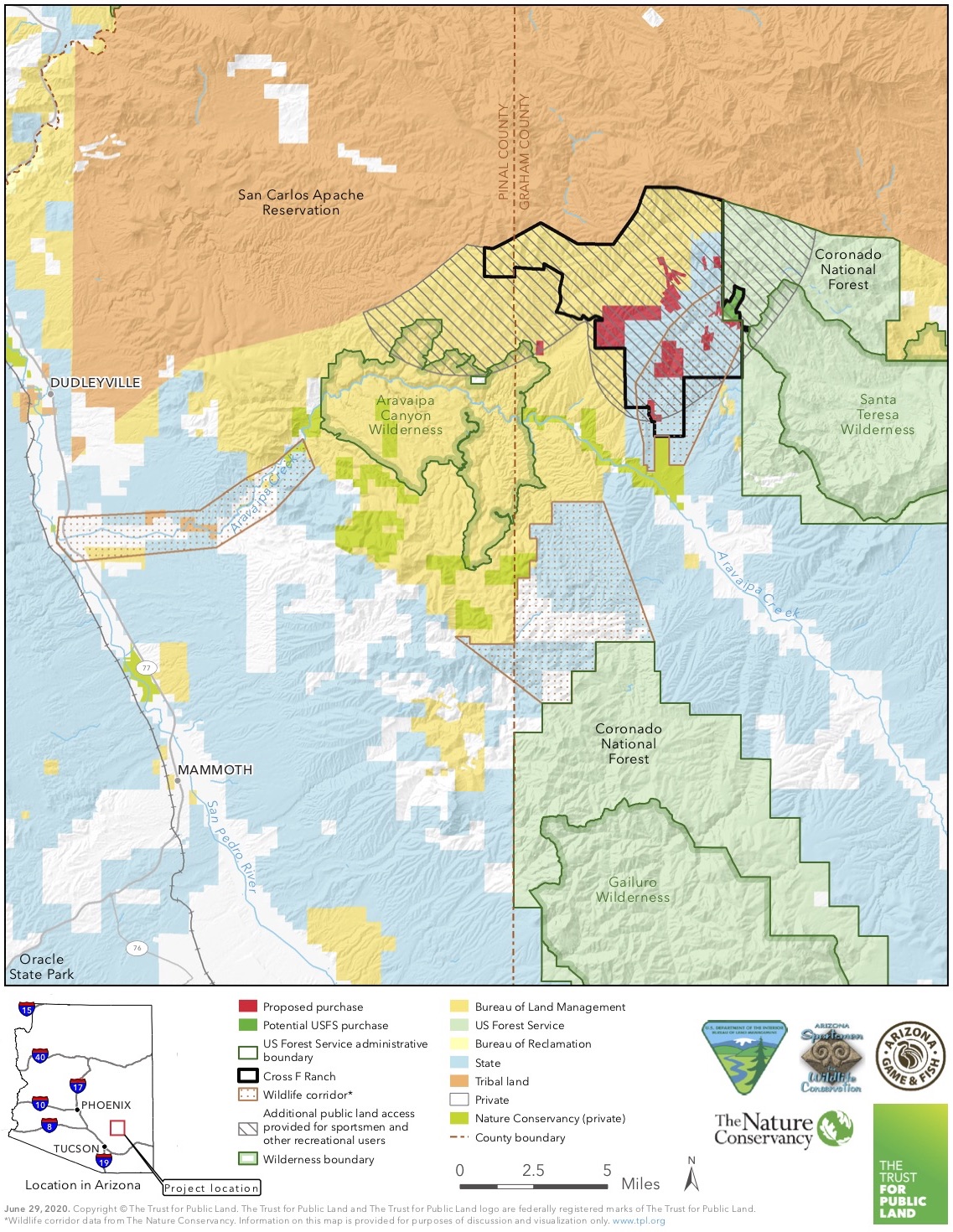 A map of Cross F Ranch and the Aravaipa Canyon Wilderness Area.

Trust for Public Land