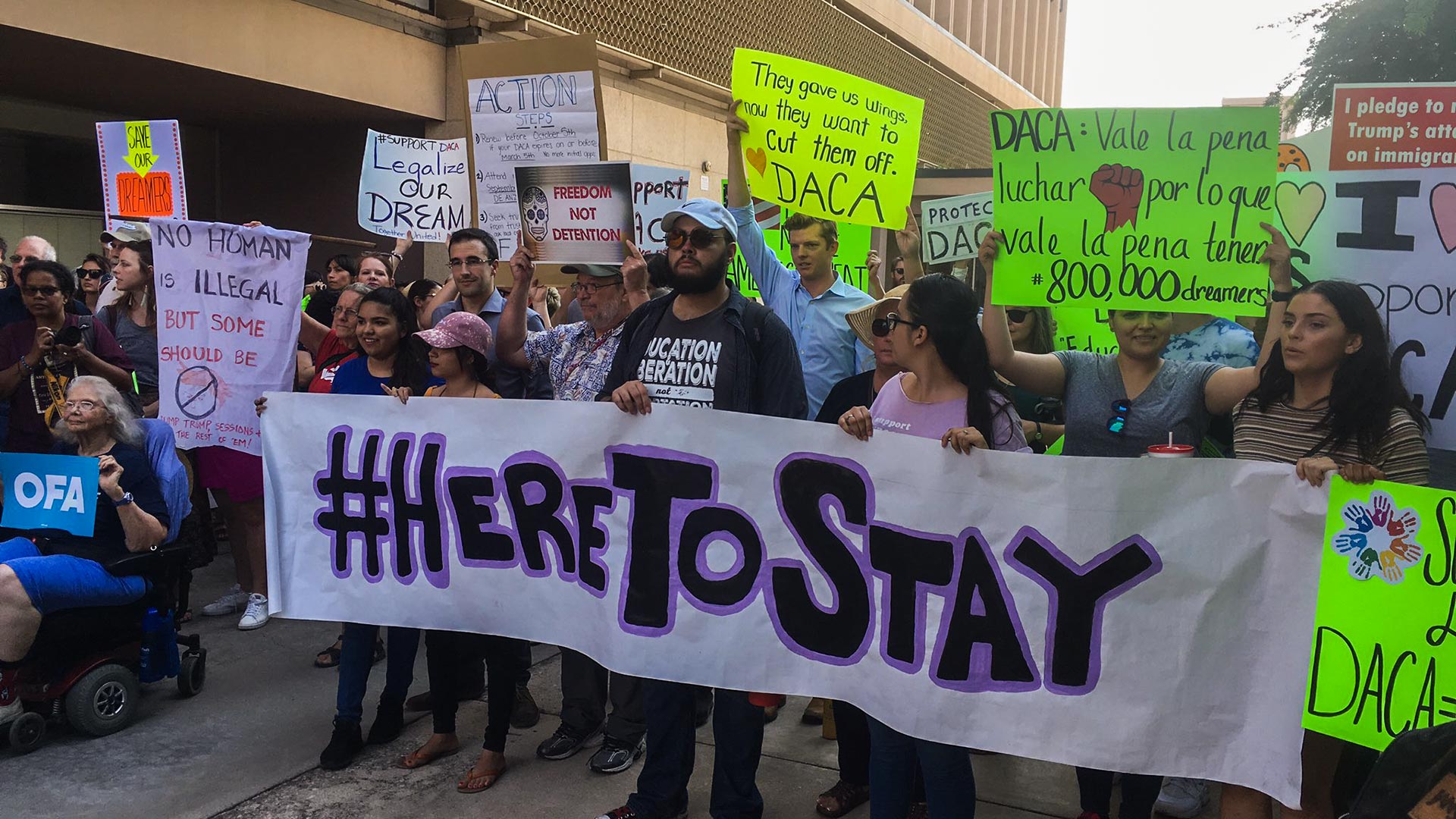 A rally at Tucson City Hall in support of the Deferred Action for Childhood Arrivals program, Sept. 5, 2017.
Christopher Conover, AZPM
Hundreds of young adults are calling Tucson's Mexican Consulate every day to seek help sorting out their legal status under the Deferred Action for Childhood Arrivals program, a consular representative said.
A federal district court in California decided earlier in the month to allow DACA recipients to continue to renew their status, despite the president's order to end the program.
Sebastían Galván Duque, with the Mexican Consulate in Tucson, said they receive 1,200 to 1,500 calls per day.
"I would say in the last couple of months, the calls that are focused specifically on DACA have doubled, depending on the weeks," Galván Duque said.
Because each case is unique, he said, getting an attorney and calling the consulate can help move the process forward.
"We need to see the case, we need to review it and we need to see what we can do to help," he said.
As Congress continues to work on a permanent legislative solution for DACA, Galván Duque said Mexican consulates are hosting workshops with legal counsel present to help people who are eligible.
The U.S. Supreme Court is deciding if it will hear arguments on the future of DACA.
Follow Brandon Mejia on Twitter or contact him via email at BMejia@azpm.org.