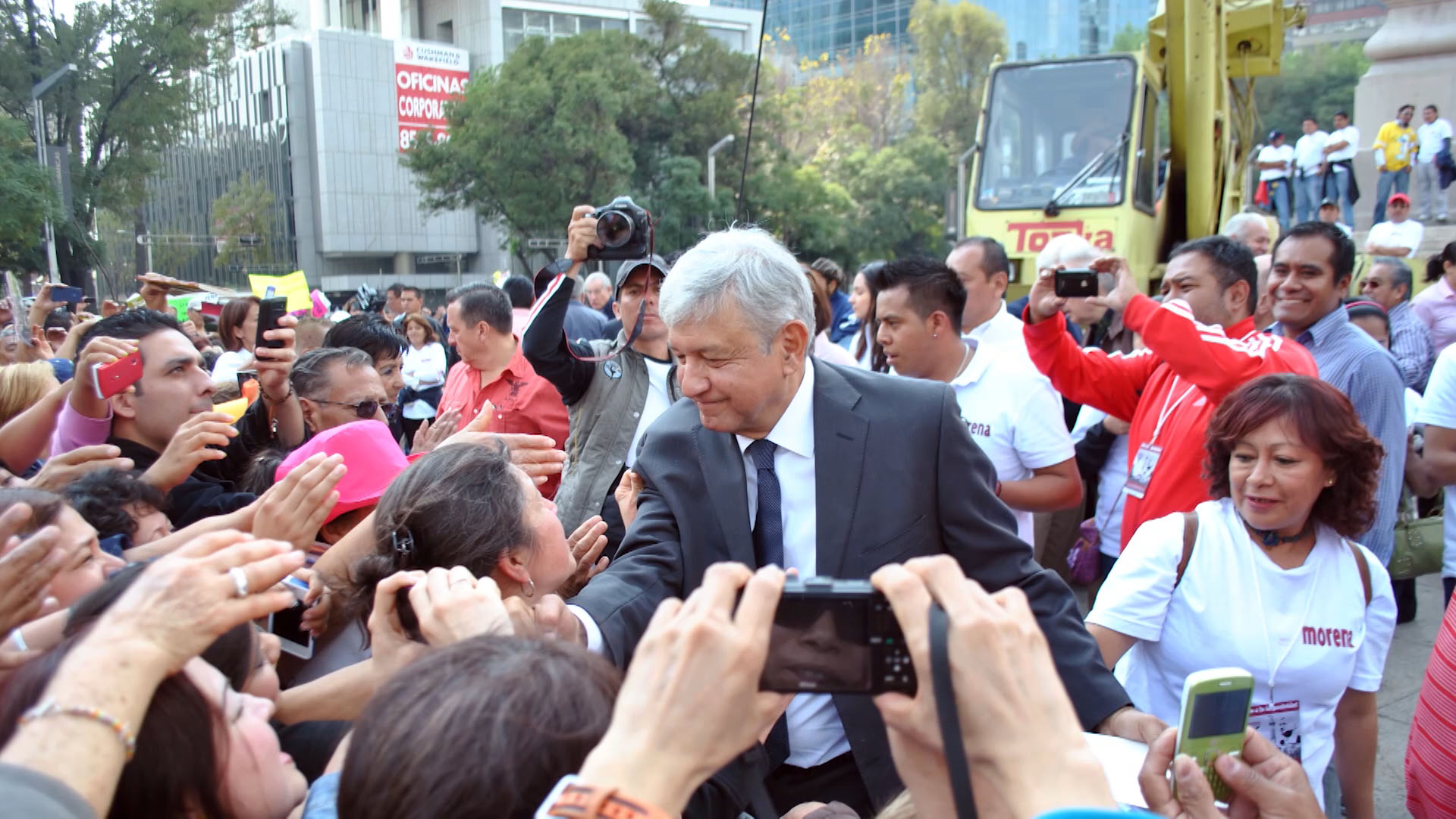 Andrés Manuel López Obrador at a rally in December 2012.
ProtoplasmaKid via Wikimedia Commons
MEXICO CITY - Mexico's incoming president says he wants fewer people to migrate from his country and Central America to the United States.
President-elect Andrés Manuel López Obrador has said in speeches and statements that he wants to develop more economic opportunities in Central America and Mexico. Gabriela Cuevas, a Mexican senator who campaigned for him, says the objective is for people to migrate because they want to, not because they have to.
"We want to give them all the opportunities, and so does [President] Donald Trump, so we can have some kind of agreement."
In a letter to López Obrador last month, Trump said that while he's open to discussing regional development, he wants to ensure that the sovereignty of both countries — in other words, the border — is protected.